ICE Auto Air
We know Auto Air Conditioning!
ICE Auto Air

has manufactured, distributed and serviced automotive air conditioning systems for over 40 years.

ICE Auto Air

provides, quality auto air conditioning parts and service for most makes or models.

ICE Auto Air

is a leading source providing information for retrofitting automobile air conditioning systems.

ICE Auto Air

sells auto air conditioning upgrade kits for all makes and models of automobiles.

ICE Auto Air

stocks an extensive line of competitively priced replacement components and complete auto air conditioning kits for European and Asian vehicles.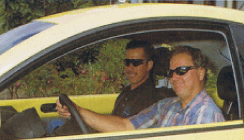 Articles featuring ICE Auto Air's Robert Poggi
Parts and Service!
NEED HELP?
Ask about our Retrofit Manual!
Covering Imported & Domestic Cars & Light Trucks

If you are an automotive air conditioner technician, this manual provides you with the background necessary to make an informed decision about retrofitting your customer's vehicles. If you are a do-it-yourselfer, this manual will enable you to plan the retrofit project on your own car to match your capabilities.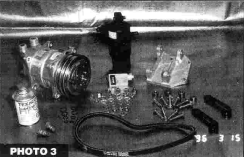 We stock AC Kits for a wide range of vehicles.

If you are looking to retrofit or install an AC System, We have ALL you need...
Retrofitting your car!
SAVE MONEY!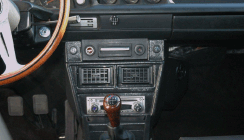 Retrofit Kits Upgrade your car Air Conditioner to Ozone Friendly R-134a
The basic cost required to repair your car air conditioner with obsolete R-12 (Freon) can be applied to the cost of R-134a Upgrade. With R-134a Upgrade you will achieve optimum performance and reliability from your air conditioning system for year to come. Future Service will be Easier & Less Expensive: In the near future, R-12 (Freon) will be very expensive, difficult to find and FINALLY NOT AVAILABLE AT ALL... A small refrigerant loss will dramatically affect your air conditioner's cooling ability. By upgrading your A/C system today you will prevent additional cost and inconvenience in the future. Increase the Value of your Car: Current estimates by used car wholesalers and retailers place the value of a car upgraded to Ozone Friendly R-134a air conditioning system to be worth approximately $500 more than one with a R-12 (Freon) based system. An upgrade to Ozone Friendly R-134a based air conditioner will help protect the ENVIRONMENT.
Need Auto Air Conditioning?
Call us! Our specialist will help you...
Sales 800-845-0424
Mon - Fri: 8:00 - 5:30 Sat 8:00- 5:00