Primary contacts
To ORDER please contact our sales department at: 800-845-0424
Our A/C Systems use 'R 134a' refrigerant. All you need are simple hand tools, an electric drill and an 1 1/8" holesaw. All A/C systems come with complete installation instructions with diagrams. Our Warranty is 12 months / 12000 miles. Most people report it takes about 12 - 15 hours to install our A/C systems.
Return Policy - Please inquire as our policy varies depending on the product.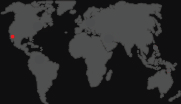 3275 Market Street
San Diego, CA 92102-3318
SALES: 800-845-0424

E-mail: ICEAC@ymail.com
Order Today!
ICEAC

is your International Auto AC Resource
Auto Air Conditioning Systems, Auto AC Kits, Retrofit Kits and Supplies.
ICEAC understands auto air conditioning issues from installation to repair - retrofit to reconditioning. We offer auto air conditioning support for:

Volkswagen, VW

VW Bus
Volkswagen Transporter
Volkswagen Westfalia 1968-1979
Volkswagen Crewcab
Volkswagen Single Cab
Volkswagen Beetle
Volkswagen Bug
Volkswagen Vocho
Volkswagen Kafer
Volkswagen SuperBeetle 1971-79
Volkswagen Karmann Ghia
Volkswagen Kit Car

BMW

BMW 1600-2002 1968-74
BMW 2002tii
BMW 1600tii
BMW 2002
BMW Bavarian
BMW 3.0CSI

Porsche

Porsche 911
Porsche 911S

Let us Help!

Compressor bracketry
Compressor failure
Click here: ICEAC@ymail.com to email us with your questions or requests, we'll do our best to answer your inquiry right away.

If you don't see your vehicle type contact us!